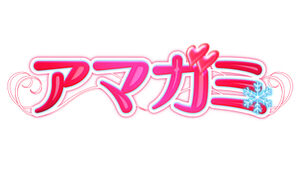 For detailed information about this series, see: Amagami SS Wiki
Amagami is a series by Enterbrain, originated as a dating simulation game and later adapted into other media. All releases were only released in Japan.
The games released are:
Amagami (March 19, 2009), PlayStation 2.
Amagami Tetris (December 2009), Windows. A puzzle game, crossover with the Tetris series.
EbiKore+ Amagami (March 31, 2011), PSP. A remake of the original Amagami. Also released in 2014 for PlayStation Vita.
The game was adapted into six manga series:
Amagami: Sincerely Yours (October 30, 2009 – July 30, 2010)
Amagami: Precious Diary (November 27, 2009 – September 2010)
Amagami: Love Goes On! (March 2010 – 2011)
Amagami! (April 30, 2010 – 2011)
Amagami: Close to You (October 2010)
Amagami: Precious Diary - Kaoru (November 2010 – December 2011), sequel to Amagami: Precious Diary.
Other minor stories were also published occasionally.
Two anime series based on the game were also released:
Amagami SS (July 2, 2010 – December 23, 2010)
Amagami SS+ plus (January 5, 2012 – March 29, 2012)
Links to other series
Ad blocker interference detected!
Wikia is a free-to-use site that makes money from advertising. We have a modified experience for viewers using ad blockers

Wikia is not accessible if you've made further modifications. Remove the custom ad blocker rule(s) and the page will load as expected.