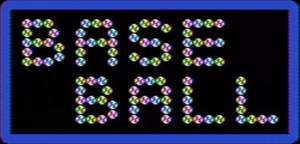 For detailed information about this series, see: Baseball (Nintendo) at Wikipedia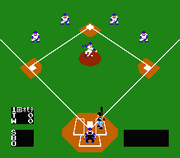 Baseball is a sports videogame by Nintendo.
It was released in three different versions, with various rereleases:
Baseball (December 3, 1983), Famicom/NES. Later rereleased for PlayChoice-10 (1986), Famicom Disk System (1986), e-Reader (2002), Wii Virtual Console (2007), Wii U Virtual Console (2013) and Nintendo Switch Online (2018).
Vs. Baseball (March 1984), Arcade.
Baseball (April 21, 1989), Game Boy. Rereleased in 2011 for Nintendo 3DS Virtual Console.
Links to other series
| Direction | Series | Date | Description | Type |
| --- | --- | --- | --- | --- |
| | Mario | | Mario and Luigi are the leaders of the teams in the Game Boy version of Baseball. | 1 |
| | Animal Crossing | | Baseball is featured as an unlockable playable game in Dobutsu no Mori+ and its revisions. | 2 |
| | Wario | | A microgame version of Baseball is featured in WarioWare: Twisted! | 2 |
| | Art Style | | Sprites from Baseball are featured in the game Art Style: Picopict. | 2 |
| | NES Remix | | NES Remix includes challenges based on Baseball. | 2 |