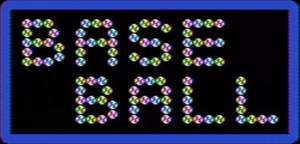 For detailed information about this series, see: Baseball (Nintendo) on Wikipedia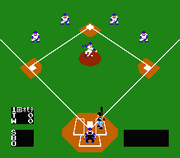 Baseball is a Nintendo videogame released on december 3, 1983 for the Famicom/NES.
In 1984 a multiplayer arcade version of the game was released, called Vs. Baseball, while on april 21, 1989 was released a Game Boy remake of the game.
In 2002 the original NES game was re-releasd for the Game Boy Advance e-reader, while in 2007 it was released for Wii Virtual Console and in 2013 for Wii U Virtual Console. In 2011 the Game Boy remake was released for Nintendo 3DS Virtual Console.
Links to other series
| Direction | Series | Date | Description | Type |
| --- | --- | --- | --- | --- |
| | Mario | | Mario and Luigi are the leaders of the teams in the Game Boy version of Baseball. | 1 |
| | Animal Crossing | | Baseball is featured as an unlockable playable game in Dobutsu no Mori+ and its revisions. | 2 |
| | Wario | | A microgame version of Baseball is featured in WarioWare: Twisted! | 2 |
| | Art Style | | Sprites from Baseball are featured in the game Art Style: Picopict. | 2 |
| | NES Remix | | NES Remix includes challenges based on Baseball. | 2 |