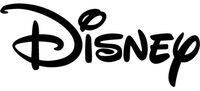 For detailed information about this series, see: DisneyWiki
This category includes all articles about series whose copyrights are held by Disney.
Subcategories
This category has the following 6 subcategories, out of 6 total.
A
B
D
L
M
P
Pages in category "Disney"
The following 105 pages are in this category, out of 105 total.
1

A

B

C

D

D cont.

F

G

H

I

J

K

L

M

O

P

P cont.

R

S

T

U

V

W

X

Z