This page explains in detail the interactions between the Darkest Powers series and the Zelda series.
The Awakening
2009428 April 28, 2009

Chapter Five of the novel starts with Chloe, the protagonist, visiting the character Rae, who is said to be playing "Zelda".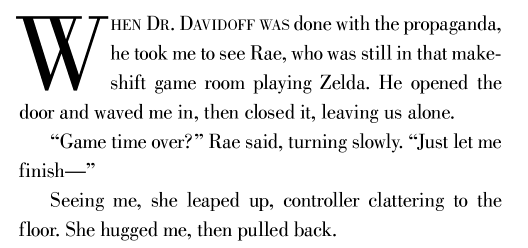 It's not specified what entry in the series it is, but the next page specifies that she's been playing on the GameCube, while she's going to get a Wii the following day.
License
The writer nor the publisher of Summer Camp Secrets: Acting Out held any right over Nintendo's Zelda, but they only included a minor reference to the game.
Ad blocker interference detected!
Wikia is a free-to-use site that makes money from advertising. We have a modified experience for viewers using ad blockers

Wikia is not accessible if you've made further modifications. Remove the custom ad blocker rule(s) and the page will load as expected.