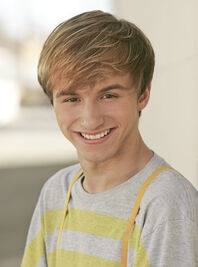 FЯED or sometimes Fred is a online series by JKL Productions and later expanded upon a TV series and a few movies by Nickelodeon.
Web Series
FЯED (May 1st 2008 - Present)
Cinema
FЯED: The Movie (September 18th 2010)
FЯED 2: Night of the Living Fred (October 22nd 2011)
FЯED 3: Camp Fred (July 28th 2012)
TV
FЯED: The Show (January 16th 2012 - August 3rd 2012)
Links to other series
Ad blocker interference detected!
Wikia is a free-to-use site that makes money from advertising. We have a modified experience for viewers using ad blockers

Wikia is not accessible if you've made further modifications. Remove the custom ad blocker rule(s) and the page will load as expected.