This page explains in detail the interactions between the Game & Watch Gallery series and the Yoshi series.
Game & Watch Gallery 2
1997927 September 27, 1997

The "Modern" version of Vermin stars Yoshi and features element from Yoshi games, including enemies and the cookies from Yoshi's Cookie.
Game & Watch Gallery 3
19990804 August 04, 1999

"Modern" Egg is based on the game Yoshi's Cookie, and features Bob-ombs as obstacles. Like every other game it also includes 1-Up Hearts.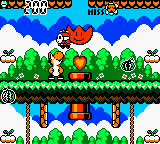 "Modern" Greenhouse is based on Yoshi's Island. It still includes 1-Up Hearts like every other game.
Game & Watch Gallery Advance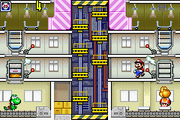 20021025 October 25, 2002

The cookies from Yoshi's Cookies once again make an appearance in "Modern" Mario's Cement Factory.
License
Copyrights for both series are held by Nintendo.
Ad blocker interference detected!
Wikia is a free-to-use site that makes money from advertising. We have a modified experience for viewers using ad blockers

Wikia is not accessible if you've made further modifications. Remove the custom ad blocker rule(s) and the page will load as expected.