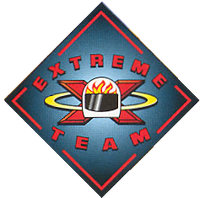 For detailed information about this series, see: Lego Extreme Team at Brickipedia
Lego Extreme Team is a series of construction toys by Lego, involving various high-speed and "extreme" vehicles, and it's a sub-series of the Lego Town series. It ran between 1998 and 1999.
Sets released in 1998:
1096 Race Buggy (originally released in 1997 as 6400 Go-Kart in the Race series)
2537 Raft, a promotional set, promoted by Shell.
2963 Desert Racer
6567 Speed Splash
6568 Drag Race Rally
6572 Wind Runners
6580 Land Jet 7
6582 Daredevil Flight Squad
6584 Extreme Team Challenge
6585 Hang Glider, later re-released as 1098 Hang Glider.
6589 Radical Racer
Sets released in 1999:
1068 Air Patrol
1070 Stunt Flyer
1088 Road Burner
1188 Fire Formula
1189 Rocket Boat
1190 Retro Buggy
1191 Try Bird
Links to other series
Ad blocker interference detected!
Wikia is a free-to-use site that makes money from advertising. We have a modified experience for viewers using ad blockers

Wikia is not accessible if you've made further modifications. Remove the custom ad blocker rule(s) and the page will load as expected.