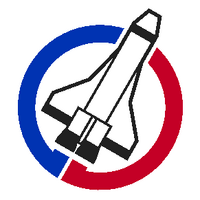 For detailed information about this series, see: Lego Launch Command at Brickipedia
Lego Launch Command is a series of construction toys by Lego, centered around contemporary and realistic spaceflight, and it's a sub-series of the Lego Town series. Its sets feature a fictional space company whose logo is also the logo for the series itself.
All its sets were released in 1995 and are:
5125 Launch Command Accessories, supplementary set.
6336 Launch Response Unit
6339 Shuttle Launch Pad
6516 Moon Walker
6544 Shuttle Transcon 2
6614 Launch Evac 1
Links to other series
Ad blocker interference detected!
Wikia is a free-to-use site that makes money from advertising. We have a modified experience for viewers using ad blockers

Wikia is not accessible if you've made further modifications. Remove the custom ad blocker rule(s) and the page will load as expected.