This page explains in detail the interactions between the Mario series and The Fresh Prince of Bel-Air series.
The Fresh Prince of Bel-Air episode Love at First Fight
19910218 February 18, 1991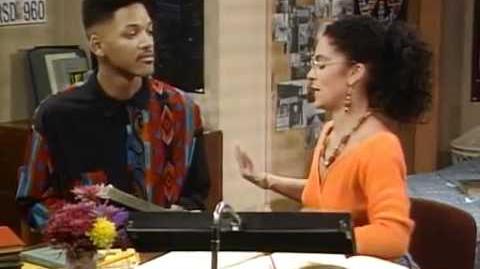 Mario5

The Fresh Prince of Bel-Air
The twenty-first episode of The Fresh Prince of Bel-Air is about Will trying to impress Kayla, one of Vivian's students, and in a scene when she askes Will if he had ever memorized too many things at once that his head was going to bust, he responded, "No, but I once got up to the third level of Super Mario Bros. and yo it was hectic up there!".
License
The Fresh Prince of Bel-Air's company Warner Bros. had no right over Nintendo's Mario, but they only included a minor reference to the series.
Ad blocker interference detected!
Wikia is a free-to-use site that makes money from advertising. We have a modified experience for viewers using ad blockers

Wikia is not accessible if you've made further modifications. Remove the custom ad blocker rule(s) and the page will load as expected.