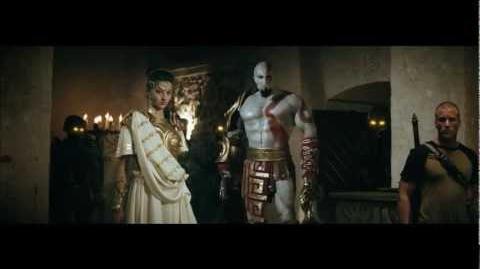 This was a commercial shows Sony's Playstation characters and their third party characters.
Fictional Characters and Series
Cole Mc Gath(InFamous).
Kratos and Athena(God of War).
Nathan Drake(Uncharted).
Sackboy(LittleBigPlanet).
Solid Snake(Metal Gear).
Lightning(Final Fantasy).
Little Sister(BioShock).
Isaac Clarke(Dead Space).
Sweet Tooth(Twisted Metal).
Ezio Auditore(Assassin's Creed).
Heitachi(Tekken).
A football player(Madden NFL).
Logan Walker ghost(Call of Duty).
Capitain Shepard(Mass Effect).
(Portal).
Agent 47 (Hitman).
Ad blocker interference detected!
Wikia is a free-to-use site that makes money from advertising. We have a modified experience for viewers using ad blockers

Wikia is not accessible if you've made further modifications. Remove the custom ad blocker rule(s) and the page will load as expected.