For detailed information about this series, see: The Parappa the Rapper Wiki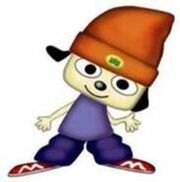 Parappa the Rapper is a series of video games created by Sony.
Video games
PaRappa The Rapper (December 6th 1996) for Playstation
UmJammer Lammy (March 18th 1999) for PlayStation
PaRappa The Rapper (August 30th 2001) for PS2
Links to other Series
Ad blocker interference detected!
Wikia is a free-to-use site that makes money from advertising. We have a modified experience for viewers using ad blockers

Wikia is not accessible if you've made further modifications. Remove the custom ad blocker rule(s) and the page will load as expected.