For detailed information about this series, see: Pee-Wee's Playhouse Wiki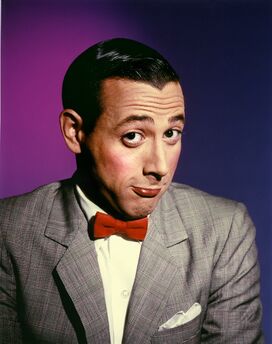 Pee-Wee's Playhouse is a series by CBS.
Stage Show
The Pee-Wee Herman Show (1981)
TV
Pee-Wee's Playhouse (September 13th 1986 - November 17th 1990)
Cinema
Pee-Wee's Big Adventure (August 9th 1985)
Big Top Pee-Wee (July 22nd 1988)
Links to Other Series
Ad blocker interference detected!
Wikia is a free-to-use site that makes money from advertising. We have a modified experience for viewers using ad blockers

Wikia is not accessible if you've made further modifications. Remove the custom ad blocker rule(s) and the page will load as expected.