For detailed information about this series, see: Red Dead Wiki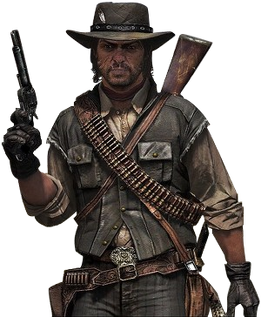 Red Dead is a Western video game series by Rockstar Games.
Video Games
Red Dead Revolver (May 3rd 2004) for PS2 and Xbox
Red Dead Redemption (May 18th 2010) for PS3 and Xbox 360
Red Dead Redemption: Undead Nightmare (October 26th 2010) for PS3 and Xbox 360
Links to other series
Ad blocker interference detected!
Wikia is a free-to-use site that makes money from advertising. We have a modified experience for viewers using ad blockers

Wikia is not accessible if you've made further modifications. Remove the custom ad blocker rule(s) and the page will load as expected.