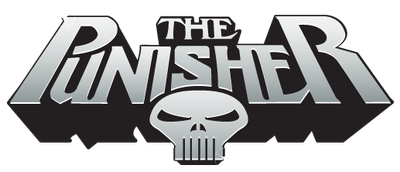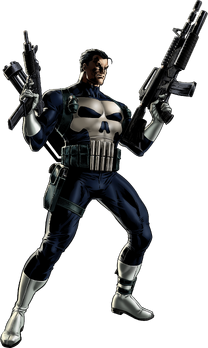 The Punisher is a comic book series by Marvel and Disney.
Comics
The Punisher (February 1974 - Present)
Cinema
The Punisher (October 5th 1989)
The Punisher (April 16th 2004)
Punisher: War Zone (December 5th 2008)
Video Games
The Punisher (November 1990) for NES
The Punisher (April 22nd 1993) An Arcade Game and for Genesis
The Punisher (April 12th 2004) for Mobile Devices, PS2, Xbox, and PC
The Punisher: No Mercy (July 2nd 2009) for PSN
Links to other series
Ad blocker interference detected!
Wikia is a free-to-use site that makes money from advertising. We have a modified experience for viewers using ad blockers

Wikia is not accessible if you've made further modifications. Remove the custom ad blocker rule(s) and the page will load as expected.