This page explains the references to various videogames in The Big Bang Theory episode "The Bozeman Reaction". Note that some of these game series might have been referenced in other episodes of the series. See specific link pages for details.
The Big Bang Theory episode The Bozeman Reaction
2010118 January 18, 2010
various game series5

The Big Bang Theory
In the thirteenth episode of season 3 of The Big Band Theory, the main characters' apartment got burglerized. After Leonard and Sheldon call the police, Sheldon lists to an officer all the things they took, including many videogames. These are specifically: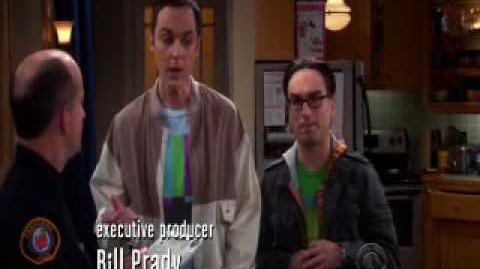 Ironically, the policeman responds by only writing down "Assorted video games".
License
The creators of The Big Bang Theory held no right over the various game series, but they only included a minor reference to them.
Ad blocker interference detected!
Wikia is a free-to-use site that makes money from advertising. We have a modified experience for viewers using ad blockers

Wikia is not accessible if you've made further modifications. Remove the custom ad blocker rule(s) and the page will load as expected.